---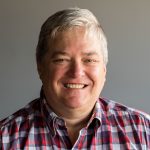 Peter Taylor, Producer/Director
A traveler and an explorer, Peter Taylor has lived and worked in New York City, Los Angeles, Phoenix, Miami, Washington DC and other cities before settling into Charlotte in 2007. He has worked as a newspaper photographer, a pro sports photographer, a lifestyle photographer, a fashion photographer, a war photographer, and a food photographer. These experiences have helped shape the special and unique perspective he has on people, food, and the world around us. Today, he continues to shoot lifestyle, outdoor and food for advertising agencies, major magazines and websites including – Southern Foodways Alliance, Orvis, Garden and Gun, Our State, Saveur, Rolling Stone, Popular Mechanics, Concentric, Entrepreneur, Prevention, Little Red Bird, Walmart, Mars, Bicycling, The Food Network, AARP, and many others. You can check out his photography and motion work here
www.ptpix.com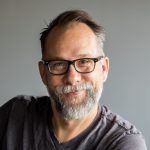 Hailing from NY, where he ran hot little neighborhood trattorias, multi-unit corporate restaurants, and a five star Adirondack inn, Marc Jacksina relocated to Charlotte with his wife Lauren, and two sons, Lucas and Ian, in 2004. Here, he's opened multiple Best New Restaurant award winners including: Nan & Byrons, Halcyon and Lulu. Marc has created a loyal following across Charlotte and beyond with his playful, narrative approach to food. A featured chef at the illustrious James Beard House in NYC, as well as the Food and Wine Festivals in Atlanta and Charleston, he has also appeared on Bravo TV's "Life After Chef", and in national publications like Bon Appetit, Southern Living, and Garden and Gun magazines. Marc is now Executive Sous Chef at Southminster Retirement Community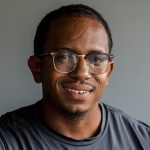 Growing up on the sunny streets of South Florida, Darius took solace in the fact that the world offered more than his hometown ever could. His parents helped to foster a creative spirit at a young age and out of that grew a passion for visual storytelling. Darius joined the Marine Corps while attending college at The Citadel and after eight years of honorable service, he now calls Charlotte home. As a full time photographer and photographer's assistant with a focus on portraiture, fashion, and lifestyle photography, Darius is learning from and working with some of the best in the business. He has won several awards for his imagery and was named the RAW Natural Born Artist Photographer of the Year in 2014. Keep track of his growth here at 
http://dmeimagery.com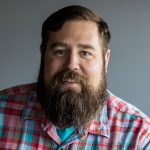 Creatively curious, Joel has been a behind-the-scenes pillar in multiple cultural communities over the last 12 years.  A senior designer and art director, Joel has had the opportunity to work with such brands as Dr. Martens, Charlotte Hornets, Pabst Brewing Co., Robert Wayne Footwear, and Red Bull America.  Exploring his passion in community, he helped in the development of local projects Piedmont Culinary Guild, Culture Initiative, Cheshire Dinner Society, In:House Productions, Deep in the Park, and Beard & Moustache Club of NC – Charlotte Chapter.  Joel came to the Order Fire team shortly after the idea came about between Peter & Marc and has supported in the mission by designing print and digital media.  This year he steps into a larger roll of Brand Director helping in evolving the brand and growing the mission of revealing the human ingredient within the local culinary culture.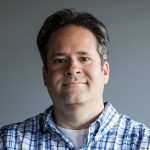 Jeff Dubinsky is a multi Emmy award winning producer/editor with over 20 years professional experience. Now in the freelance world, Jeff has worked his way from PBS in New York, to ESPN Classic in Bristol, CT to NASCAR in Charlotte, NC on a multitude of programs ranging from documentaries to live game & race productions to acclaimed chef interviews. 
Jeff is a storyteller first and foremost, no matter the subject. Whether it's Greenwich Village, Reggie Jackson, Immigrant boxers of the 20's & 30's, NASCAR or pastry chef's, Jeff approaches each with the same intense curiosity and respect the story deserves. 
A little known fact, while usually behind-the-scenes, Jeff was once on TV in front of the camera demonstrating his recipe for black bean burgers at a NASCAR All-Star race tailgate. It's harder than it seems to not look like Ralph Cramden during the "$99,000 Answer"!

  

His appreciation of these chef's and their TV ability, making it look so easy, is genuine.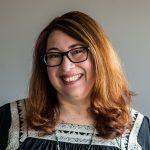 Lesley grew up in South Beach when it was becoming "South Beach". Back then it was just Miami Beach, and she left for college searching for 4 seasons and this white thing called snow. Finding a happy balance of weather in graduate school at Chapel Hill, she soon settled in Charlotte, NC, where she grew an 18 year career in Market and Competitive Intelligence at Fortune 500 companies supporting their business and marketing initiatives. Her love of food and film were a natural fit to cheer on and support her husband's ability to blend both perfectly. A leader with strong management, research, strategic analysis, and communication skills, she brings her own focus and additional perspective to the Order/Fire brand and mission. A Competitive Intelligence professional by day/pop culture junkie by night, Lesley is her own food critic, wife to Peter, mom to 3 mutts, travel lover, secret tech geek, and finder of information.